Aluminium pouring jugs are one of the most useful pieces of candle making equipment for both beginners and the more advanced candle maker alike. Unlike plastic jugs, aluminium jugs transfer heat readily making wax melting a much faster process. Our large jugs have the capacity to melt up to 2kg of wax at a time - just what you need when making batches of candles. With heat-proof handles, the jugs sit happily in a standard kitchen saucepan, and protect your fingers from the heat when transferring the melted wax into your moulds.
A handy addition to the chandlers toolchest. Ideal for protecting work surfaces from hot jugs and moulds.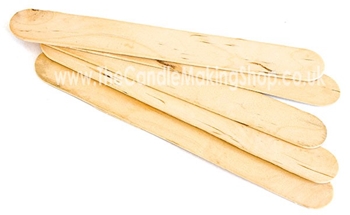 Disposable, wooden lolly sticks - wonderful for stirring melted wax, distributing dye or fragrance. Large surface area moves a lat of wax.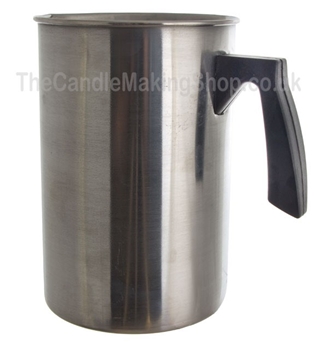 A versatile and really handy piece of equipment. This large aluminium pouring jug can handle up to 2Kg of liquid wax (based on a paraffin density of .85g/ml). You can use this jug just for pouring, or use it in a water bath to melt your wax. Large enough to be used for dipping too!